We are very delighted to share some of our audience feedback received for our concert 'At Home with Vetta. This first-ever virtual concert was produced in response to the pandemic's strict regulations and safety protocols around large gatherings and on our ability to produce and present live music in person with our audience.
The overwhelming positive feedback provides valuable insight into how we have successfully connected through our love of chamber music AND shown how transcendent music is.  We are deeply grateful to all those who attended our inaugural online concert and helped make this online music experience a success!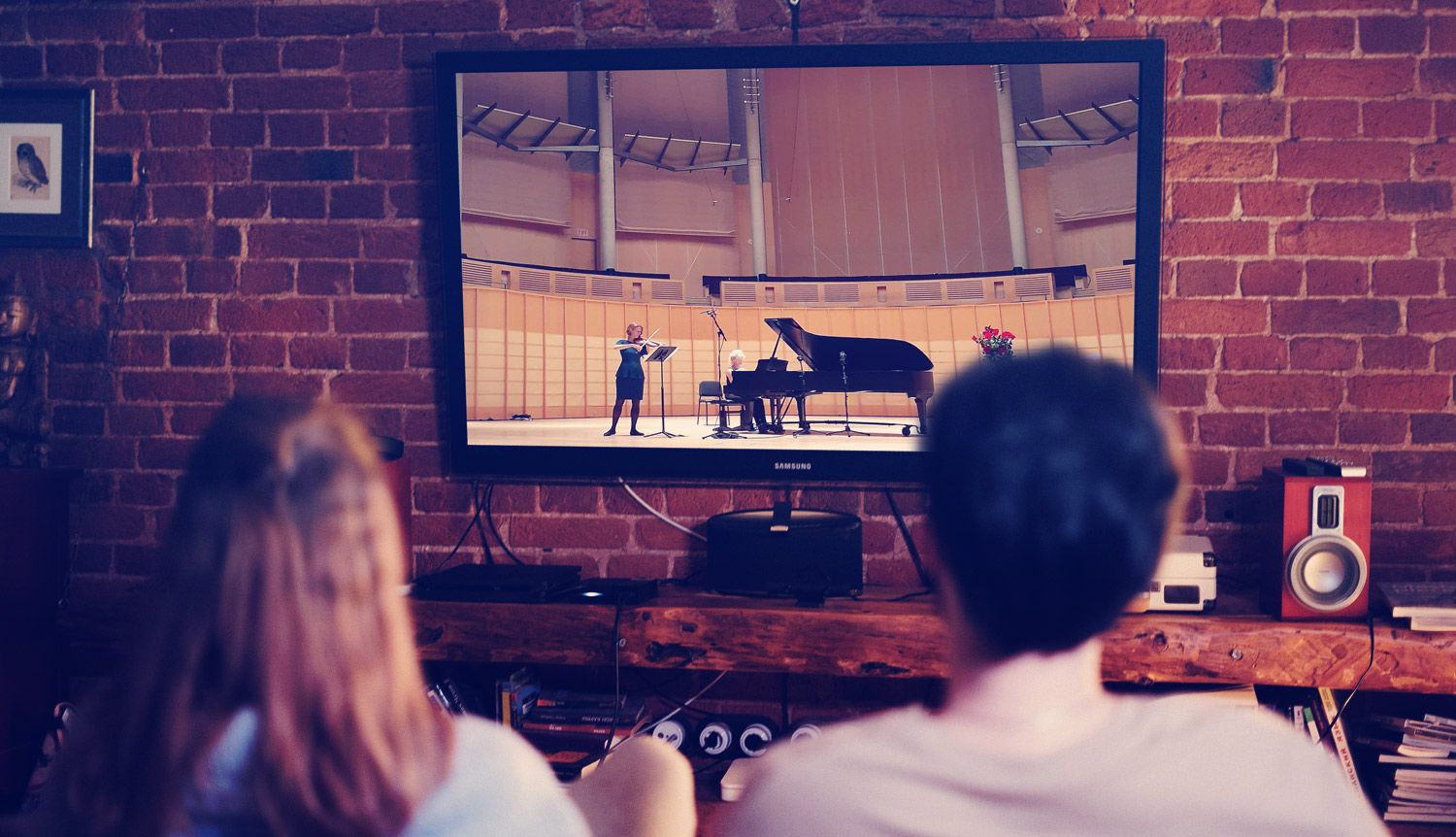 Testimonials
"We showed the Vetta concert yesterday and residents loved it! The residents are already looking forward to the next one!"  - Natalie Wallace, Wellness Supervisor, Tapestry at Wesbrook Village
---
"The Vetta concert was a beautiful show of excellence in all aspects, the programme choice, the artists talents, the recording was made at the Chan so audio was very good as was the professionalism of the camera man and the setting."  - Resident at Tapestry at Wesbrook Village
---
"Thanks for a great concert. We could not join the zoom on Friday but we enjoyed the concert on Saturday morning with our granddaughters. It was great to share music with them. I have now subscribed to Vetta and I am looking forward to the next concerts."  - Gaby 
---
"We have to say it: a most beautiful concert! Thank you very much for the effort required to putting it on, I particularly enjoyed the Bach Sonata, really outstanding playing. Keep well while we are looking forward to all the remaining concerts in the series. Many thanks again!"  - Ricardo and Martha Foschi 
---
"I loved your absolutely wonderful Concert from the Chan last week. I truly enjoyed it in many ways, the anticipation, getting my fire going in the wood stove, picturing myself back in Artspring in my favourite seat...yet not having to leave the house....your thoughtful and informative chats about the music setting the scene, the intimacy of the camera presence going exactly where my eyes would have gone if at Artspring. 
Your performance and choice of music all most excellent, moving and satisfying... Thank you very much for sharing your talents and yourselves so perfectly, I look forward very much to all the special Vetta Visits to come to my living room soon."  - Anke Smeele 
---
"It was very special and very well done. I loved the two of you sitting together speaking with each other, it provided such a warm personal element."  - Jane Williams 
---
"Enjoyed the concert thoroughly. Loved the sharing between the two of you as well. As you talked about how each of your instruments portrays a different aspect of Bach, I was thinking, and one has to be both a piano & a violin when trying to sing it! :P I loved the ZOOM concert. We get to see your expressions while playing, and your talk about the music was perfect..."  - Tamar Griggs 
---
"Congratulations to your first very successful concert of this very different and challenging season. What a stimulating and rich concert it turned out to be. Listening to you and Jane, I completely got lost in the music, pure joy. When I heard you say that it was such an emotional experience for you, I realized THAT'S what came through so loud and clear. Thank you!"  - Barbara Kaiser
Tell us about your experience
If you watched our online concert 'At Home with Vetta', we would LOVE to hear what your thoughts are of the concert. Please leave us a comment below or email us at info@vettamusic.com
Subscribe to access this concert and more!
You can still watch the first concert 'At Home with Vetta' and all upcoming concerts for seasons 2020-2021 by purchasing a season subscription to become a Vetta Member. Please join!