Tango Klezmer Jazz concert features four of Canada's leading female musicians.
VANCOUVER'S JODI PROZNICK was in Grade 9 when she first plucked a bass in her Surrey high-school band class under the direction of her dad, an award-winning music educator. She switched to stand-up bass in Grade 12. Even though she was thinking of pursuing medicine in her post-secondary studies, she received a scholarship to study bass at McGill University. Her family built a crate to ship her instrument across the country.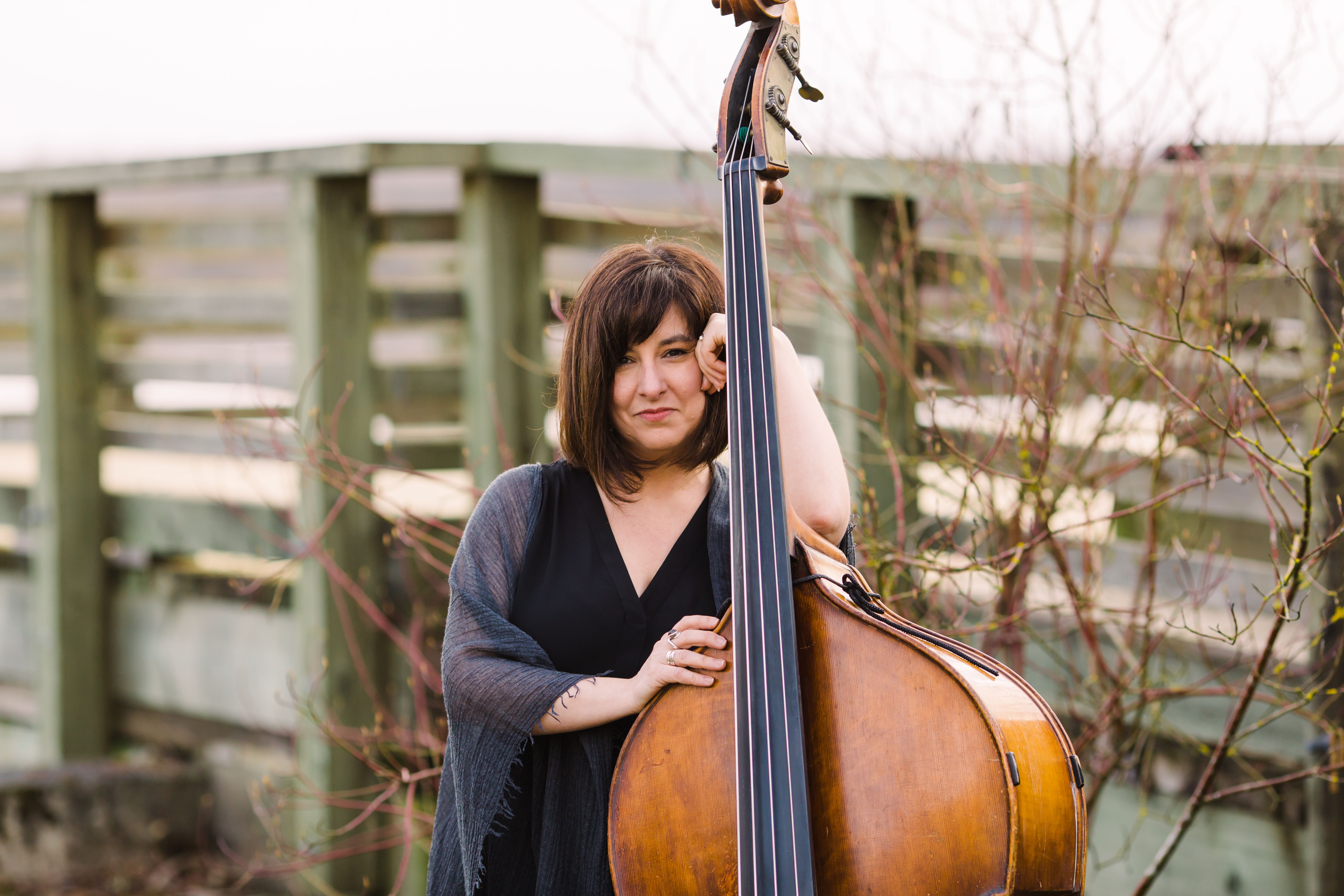 With Juno nominations to her name, Proznick has gone on to open for Oscar Peterson, collaborate with the likes of PJ Perry and Michel Bublé, perform at the 2010 Winter Olympics, lead her own quartet, get a Master's degree in music education, and more, earning a reputation as one of the country's finest jazz musicians. She's passionate about making music accessible to kids regardless of their socioeconomic backgrounds. And at this stage in her career, she has another goal: to get more women playing jazz instruments. 
The industry remains male-dominated. Saxophonist Issie Barratt calculated in 2016 that women make up just five percent of jazz instrumentalists. That same year, a survey of jazz musicians in Germany showed that four out of five were men. The gender disparity is so extreme that in the fall of 2018, Berklee College of Music launched the Berklee Institute of Jazz and Gender Justice, which focuses on equity in the field and the role that jazz plays in the larger struggle for gender justice. (Its founder is drummer, producer, and educator Terri Lyne Carrington, who made history as the first woman to win a Grammy in the Best Jazz Instrumental Album category for Money Jungle: Provocative in Blue, a reimagining of the Duke Ellington classic.)
"There are more female firefighters than [female] jazz musicians," Proznick says in an interview with Stir. "The numbers are terrible….The music world is notorious for stories of it being extremely oppressive and morally bankrupt at times; quite frankly, a lot of these spaces and places a woman would never want to enter. My way of thinking is: What are you going to do about it? If you're not part of the solution you're part of the problem. How can I help in any way? 
"I want to amplify women artists I know in any way I can," she says. "Let's collaborate with other genres to be able to make art together."