For the first time, Seasons of the Sea was performed with an orchestra rather than single strings, with Rosemary Georgeson and Joan Blackman as soloists on November 5th, 2022 at the Port Theatre with the Vancouver Island Symphony. Yariv Aloni conducted.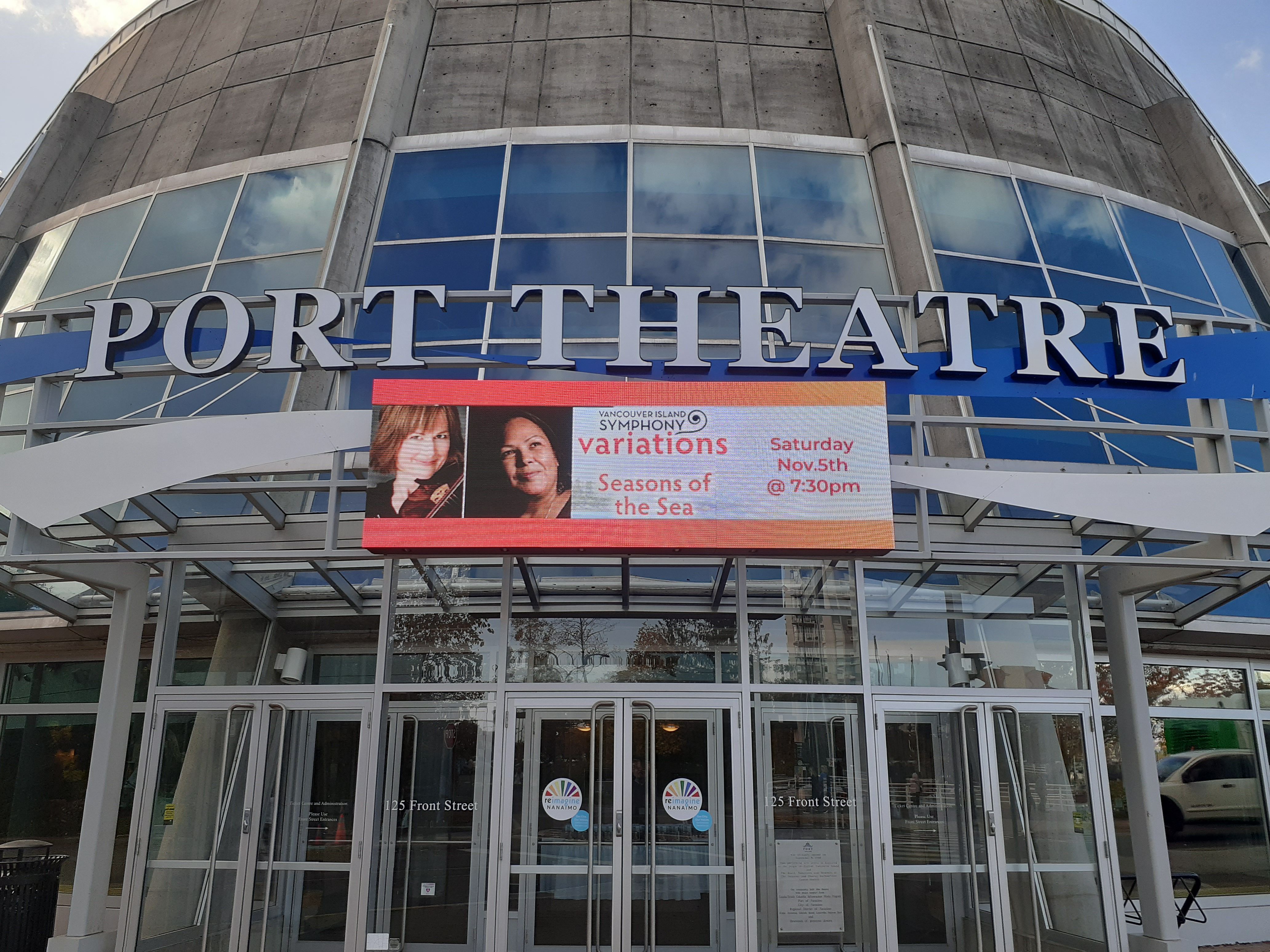 Jeffrey Ryan, composer, Rosemary Georgeson, author and narrator and Joan Blackman shared their thoughts about the history and evolution of the piece in a pre-concert talk, and the piece opened with a welcome and song by Elder Dr. Richard Goode from the Snuneymux Nation. 
The piece was complemented by Vivaldi's Four Seasons.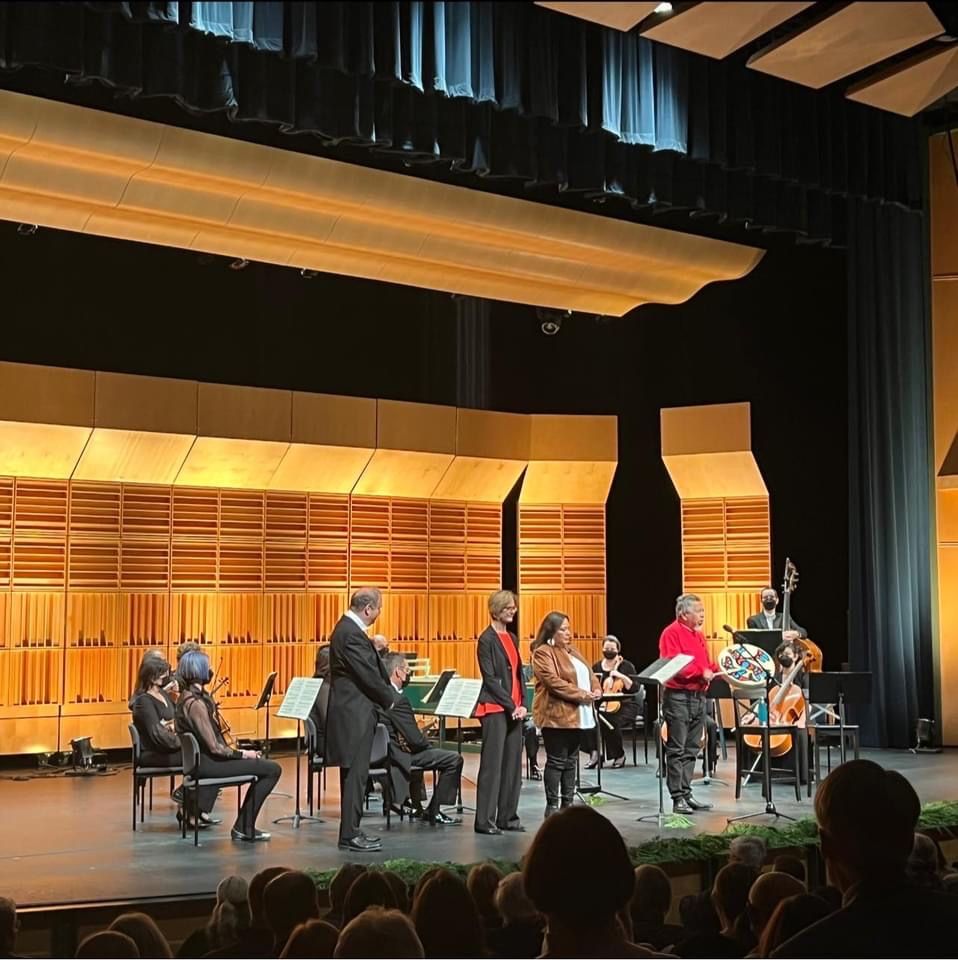 A few comments from the audience are included below:   
"The juxtaposition of the two pieces was a stroke of genius, contrasting two world views in a meaningful and fascinating way. Naturally, we were more in tune with the Vivaldi, but the First Nations perspective explained so much why reconciliation is difficult and fraught. Rosemary's voice, warm and clear, was a wonderful complement to the edgy music, and her anecdotes and memories were well-chosen and involving." 
"Wonderful concert! So pleased to have taken in the preconcert chat. To hear from the poet, the composer and the musician who collaborated on this work made hearing the work so much more meaningful."  
"Joan Blackman was absolutely outstanding, both in the very reflective first half narrated by Rosemary Georgeson and in Vivaldi! As always backed by the amazing musicians of the Vancouver Island Symphony. We are so blessed!"