Artists
Joan Blackman
Artistic director / violin
Artistic Director of Vancouver's Vetta Chamber Music Society, Ms. Blackman enjoys a vibrant and varied musical life. She served as Associate Concertmaster of the Vancouver Symphony for many years and has performed and recorded as soloist with the Vancouver Symphony, Victoria Symphony, CBC Radio Orchestra, Turning Point Ensemble and the Banff Festival Orchestra. She also teaches privately and has given masterclasses throughout B.C.

Ms. Blackman is known throughout Canada and the U.S. as a fine chamber musician and has performed with premier groups such as the Penderecki String Quartet, the Purcell String Quartet and the Gryphon Trio. Besides performing and curating the Vetta Chamber Music series in Vancouver, she works with the Canadian Music Centre in their Celebration concert series. Joan is also a member of the Sea and Sky collective which has released two CDs and performs throughout B.C.

Joan has appeared on numerous series including Music in the Morning, Music Fest Vancouver, the Jeffrey Concerts in London, Ontario, and the American String Project. She has also appeared at summer festivals including the Hornby Island Festival, the Pender Harbour Chamber Music Festival, Kaimerata, and the Victoria Summer Music Festival.

"Your heart would need to be made of stone not to have loved Joan Blackman's splendid solo ". "Shapelier phrases and sweeter tone would be hard to imagine", "a ravishing tone", "first rate soloist", "exchanged lines meltingly in a flawless performance" "playing with lyricism, precision, and evident joy", are some of the accolades that have graced Joan's reviews.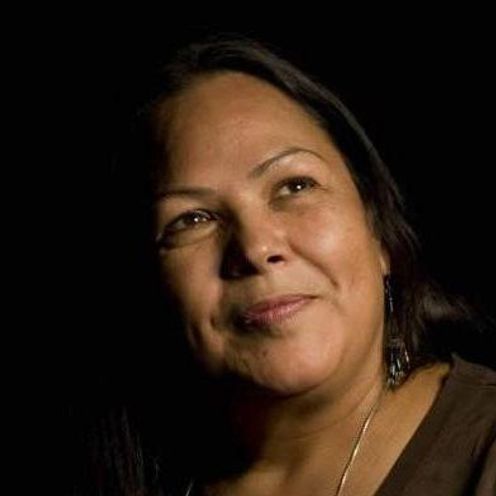 Rosemary Georgeson
First Nations Consultant
Rose came into her community art's career later in life, after working for many years as a truck driver, resort cook and a deckhand on the fishboats, as a means of raising three children on her own. Rose came into control of her own life in 2000.
The recipient of the 2009 Vancouver Mayor's Award recognizing her as an emerging artist in community arts, Rosemary has applied her talents in a variety of situations in the Downtown Eastside and throughout B.C. & the Northwest Territories and into the Yukon.
Rosemary has provided outreach and story consultation for Vancouver Moving Theatre's In the Heart of a City: The Downtown Eastside Community Play and co-wrote and provided cast hospitality for We're All In This Together: The Shadows Project.
She is Urban Ink Productions Community Liaison and worked closely with Marie Clements on the CBC radio drama Hours of Water involving 100's of participants – decades of women who lived and worked in the drowning west coast fishing industry.
Rosemary was associate producer of From Where We Speak (a theatrical bridge of words between two islands created by Penalakut and Galiano Island Aboriginal students).
Rosemary worked as project leader of The Squaw Hall Community Arts Project: A Community Remembers – a documentary film created by youth and elders from an Aboriginal perspective that was created for and within the Williams Lake community by co-producers urban ink and the Twin Fish Theatre Collective (Nelson).
Rosemary has been touring "Women In Fish" throughout B.C. and other parts of Canada. "Women in Fish" has been adapted as a two women touring show.
Rosemary also collaborated with Renae Morriseau and Savannah Walling on the "Story Weaving Project", a contemporary story of urban Aboriginal life, which she was also project co-ordinator.
Rosemary's first documentary "We Have Stories" screened in the fall of 2013 at "The Heart of the City Festival" and was also part of "Indigenous Women In Film" Screening / Discussion / Q&A at Liu Institute for Global Issues at UBC in May 2014.
Rosemary has just completed her four-month residency as Vancouver Public Library's Aboriginal Storyteller in Residence 2014.Since 2015, Rosemary has collaborated with "Vetta Chamber Music" in ongoing projects of cultural reconciliation.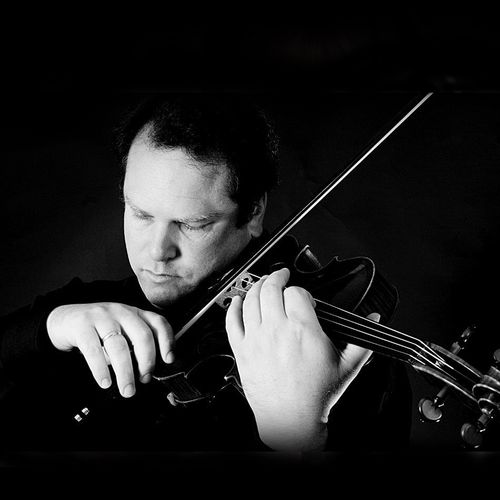 Yariv Aloni
Viola
Yariv Aloni is the music director of the Victoria Chamber Orchestra, the Greater Victoria Youth Orchestra and the Sooke Philharmonic Orchestra. He is also appearing frequently as principal guest conductor with the West Coast Symphony Orchestra in Vancouver and the Civic Orchestra of Victoria. He was the founder and music director of the Galiano Ensemble of Victoria for 18 years.
Former violist of both the Penderecki string quartets and the Aviv piano quartet, he has performed in many concert halls around the world, including Carnegie Hall and Lincoln Centre in New York, the Louvre in Paris, Tonhalle in Zurich, and numerous concert halls in Europe, Canada and the United States. He has recorded for the United, Marquise, Tritonus and CBC labels as well as independent CD labels. He performs in numerous chamber music concerts, festivals and recital series.
He was a finalist at the François Shapira competition in Tel Aviv. His awards included the Israel Broadcasting Authority award for chamber music performance and numerous awards and scholarships from the American-Israel Cultural Foundation.
Born on a kibbutz in Israel, Yariv began studying the violin at the age of eight and turned to the viola when he was sixteen. He studied viola with David Chen at the Rubin Academy of Music in Jerusalem, Daniel Benyamini, principal violist of the Israel Philharmonic Orchestra, and Michael Tree and the Guarneri String Quartet. With an emphasis on chamber music, he also studied at the Jerusalem Music Centre with distinguished visiting faculty from around the world, including Isaac Stern, the Amadeus and the Guarneri String Quartets, and many others. He studied conducting under the tutelage of the Hungarian conductor János Sándor, former music director of the Budapest State Opera and the Györ Philharmonic Orchestra.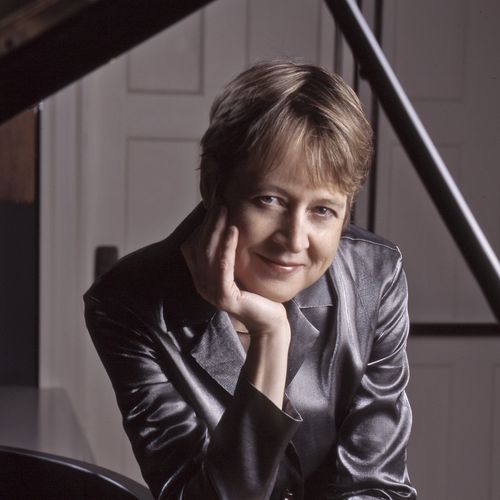 Jane Coop
Piano
Pianist Jane Coop was born in Saint John, NB and grew up in Calgary, AB.  She studied with Anton Kuerti in Toronto and Leon Fleisher in Baltimore.

At nineteen she won First Prize in the CBC's national radio competition, and this, along with prizes at competitions in New York and Washington, DC, launched her career. She made recital debuts at Wigmore Hall and Carnegie Hall, as well as performing with the Toronto, Calgary, Victoria and the CBC Vancouver Orchestras. In 1976 she toured the New England States as soloist with Mario Bernardi and the National Arts Centre Orchestra of Canada in Mozart's Concerto in D minor.

Jane has since played in over twenty countries, in such halls as the Bolshoi Hall in St. Petersburg, the Kennedy Center, Alice Tully Hall, Roy Thomson Hall, the Beijing Concert Hall and the Salle Gaveau (Paris). In Canada she has given concerts from coast to coast to coast.  She is one of the few who has remained resident in Canada throughout her career. Commissions from Stephen Chatman, Ramona Luengen and others have been included in both her live performances and her recordings.

Coop's long-time association with violinist Andrew Dawes, and her more recent partnership with cellist Antonio Lysy, have given her the opportunity to delve into the sonata literature of Beethoven. In summer festivals around the world, she has performed with the Manhattan, Miami, Audubon, Orford, Lafayette, Colorado, Seattle, Angeles and Pacifica String Quartets, as well as with the Los Angeles Chamber Winds, York Winds, and such luminaries as Barry Tuckwell, Jamie Somerville, Martin Beaver, Jeanne Baxtrasser and Michelle Zukovsky. Coop is a faculty artist at the Kneisel Hall Chamber Music Festival, the oldest chamber festival in North America. There she collaborates in performances of much of the chamber music literature for piano and strings, and coaches brilliant young musicians from across the continent.

Her sixteen recordings, three of which have been nominated for Juno awards, have garnered glowing reviews and have been heard on classical radio programs in many countries.  In December 2012, Jane Coop was appointed to the Order of Canada, our country's highest honour for lifetime achievement.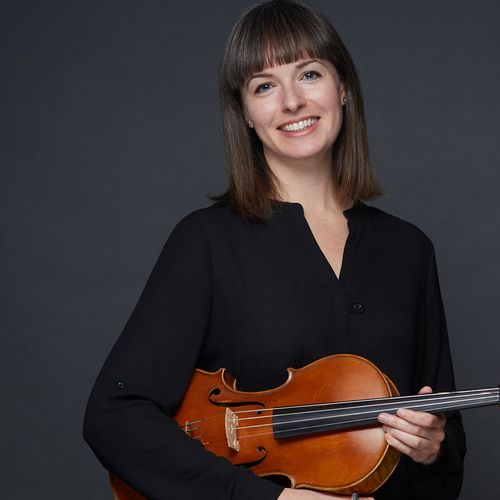 Emilie Grimes
Viola
Originally from Ottawa, Emilie Grimes holds a Master of Music degree from the Juilliard School, where she studied with Michael Tree and Steven Tenenbom. She completed her undergraduate degree at the University of Montreal under the tutelage of Neal Gripp.
As an orchestral and chamber musician, Emilie has performed in venues worldwide. She toured with the Schleswig-Holstein Festival Orchestra in Germany, and appeared on Hong Kong's Radio 4 with the Vancouver based Koerner Quartet. She has also appeared on WQXR in New York, playing baroque viola with Juilliard's historical performance ensemble, Juilliard415, and was featured in the National Arts Centre's "My First NAC" showcase concert series.
She regularly takes part in series around Vancouver, including the VSO Chamber Players, UBC's Wednesdays at Noon, Classics at the Gordon Smith Gallery, the Vancouver Chamber Music Society, and has performed as a guest with the NU:BC new music ensemble. She was appointed Adjunct Professor of Viola at the University of British Columbia from 2017 to 2019.

Emilie joined the viola section of the Vancouver Symphony in 2012, and recently won the position of Assistant Principal Viola.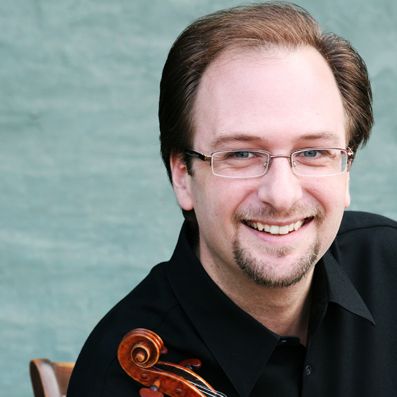 David Gillham
Violin
Canadian Violinist David Gillham regularly appears as chamber musician, in recital and as soloist in major cities and venues across four continents.
A sought after teacher, Mr. Gillham is an Associate Professor of Violin at the University of British Columbia School of Music and is the director of the Violin Programme at the Domaine Forget International Music Festival and Academy.
Mr. Gillham has given masterclasses throughout North and South America, China, Taiwan and South Africa.
Mr. Gillham was for many years a member of the acclaimed Arianna String Quartet (USA) and is a founding member of the Ridge Piano Trio and the violin and piano duo "Gillham-Iinuma".

In 2002, Mr. Gillham received the Queen Elizabeth II Golden Jubilee Medal in honour of his contributions to the arts in Canada.

Mr. Gillham performs on a Carlo Tononi violin made in 1725, Venice.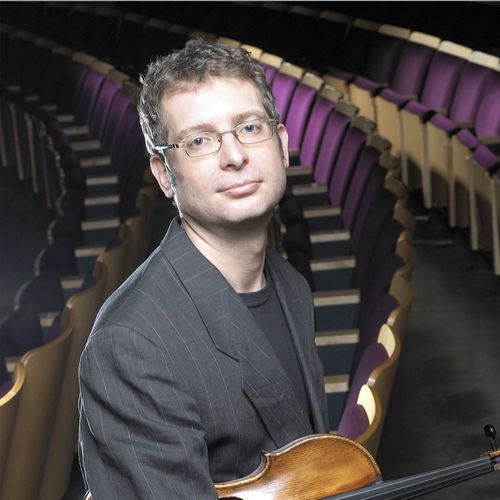 David Harding
Viola
David Harding has an extensive solo and chamber music career, having performed throughout Europe, the United States, Canada, Central America and Australia, in such renowned venues as Berlin's Philharmonie, the Beethovenhaus in Bonn, Amsterdam's Concertgebouw, and New York's 92nd Street Y and Metropolitan Museum of Art. Noted for his "eloquent viola playing", David has performed at music festivals around the world, including the Edinburgh International Festival, Ottawa International Chamber Music Festival, Seattle Chamber Music Society, Sitka Chamber Music Festival, Australian Festival of Chamber Music, and Philip Glass' "Days and Nights Festival" in Big Sur, California. David's career has involved collaborations with leading instrumentalists and ensembles such as the Pacifica, Shanghai, Cypress, Dover, Fine Arts and Miro Quartets as well as the Gryphon Trio. David was formerly a member of the Toronto String Quartet and the Chester String Quartet as well as the Canadian string trio "Triskelion." With his wife, flutist Lorna McGhee and harpist, Heidi Krutzen, David is a member of Trio Verlaine.

David's live performances have been broadcast on CBC Radio (Canada), BBC Radio 3 (UK), NPR's 'Performance Today' (USA), ABC (Australia) and Deutschland Radio. David has recorded two CDs with Trio Verlaine; " Fin de Siècle, the music of Debussy and Ravel"   and "Six Departures" featuring works by Bax and Jolivet alongside new commissions by R. Murray Schafer and Jeffery Cotton. "Six Departures" was chosen to be CBC Radio's 'Classical CD of the Week.' Other recordings include Philip Glass' String Sextet and Schoenberg's "Verklärte Nacht" on Orange Mountain Records, Bach's "Goldberg Variations" with the string trio Triskelion for CBC records, the music of Aaron Jay Kernis with the Chester Quartet, and Brahms' Viola Sonatas with pianist Phillip Bush for Skylark Music.

In addition to performing the core chamber music literature, David enjoys working closely with composers on new commissions and has helped to expand the repertoire for viola with four solo commissions, and five chamber music commissions to date. In collaboration with Philip Glass, he has worked on interdisciplinary projects with poets Jerry Quickley, Mike Garry, and kora player, Foday Musa Suso. David has worked alongside rock musicians in studio sessions, and arranged the string tracks for the Juno-winning, Grammy-nominated album "Mad Mad World" by Tom Cochrane. Prior to joining the Chester Quartet and embarking on a chamber music career, David was Assistant Principal Viola of the Canadian Opera Company, and performed and recorded with renowned early music ensemble, Tafelmusik.

David is currently Professor of Viola and Chamber Music at Carnegie Mellon University, Pittsburgh. He has given masterclasses throughout North America, and was formerly Associate Professor of Viola at the University of British Columbia, and with the Chester String Quartet, "Ensemble in Residence" at Indiana University South Bend. A graduate of the Juilliard School of Music and winner of the Sir John Barbirolli Award at the Lionel Tertis International Viola Competition, David's primary teachers were Tibor Vaghy, Paul Doktor and Emmanuel Vardi. He performs on violas made by Nicolas Gilles, Montpellier, France and Pietro Antonio Della Costa, Treviso, Italy.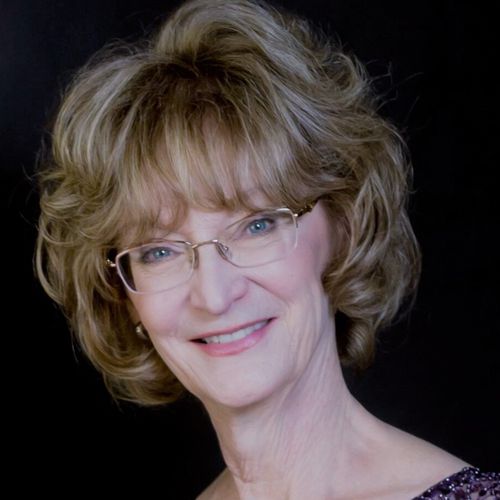 Jane Hayes
Piano
Since her debut with the Toronto Symphony, Jane Hayes' concerts have taken her across Canada, the United States, Europe and Mexico. An active recording artist, she has over 20 CDs available on the Fanfare, EMI, Centrediscs, ATMA, Artifact, CBC-Musica Viva and CBC SM5000 labels. Jane moved to BC in 1993 to become a faculty member in the newly opened Music Department of Kwantlen Polytechnic University in Langley. Her passion for teaching was recognized when she received the 2015 Distinguished Teaching Award in the Faculty of Arts.  Jane enjoyed a year-long sabbatical in 2017-2018 when she devoted her energy to two main projects:  researching possibilities for long-distance music education in northern BC; and giving a series of recitals and master classes at universities and private music schools in the Henan and Guangdong provinces in China to foster professional development among Chinese piano professors.  As a result of her work in China, she was appointed Guest Professor at Henan Polytechnic University. After 27 years, Jane has officially left Kwantlen to focus on her performing and mentoring passions.

In recent years she has appeared regularly on concert stages in every combination from duo through large ensemble, as soloist with orchestra to chamber collaborator. She has been a partner of such esteemed artists as cellist Harvey Shapiro, violinist Robert Davidovici, and flutists Julius Baker and Bonita Boyd among others.  She is a founding member of Vancouver's Turning Point Ensemble, the Yarilo Ensemble and Sea and Sky (violinist Joan Blackman; clarinetist François Houle; saxophonist Julia Nolan). This season's highlights will include presentations of the complete Beethoven Cello Sonata Cycle with Pamela Highbaugh Aloni of the LaFayette Quartet along with several livestream and video performances around the province.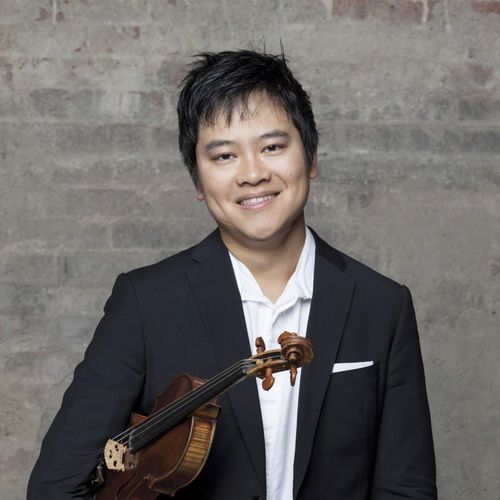 Jason Ho
Violin
A native of Vancouver, Jason Ho is a graduate of the prestigious Cleveland Institute of Music where he studied with David Updegraff. Jason began his musical studies at the age of four with Don Lum and also with Professor Andrew Dawes at the University of British Columbia.

Jason Ho was a grand prize winner at the Canadian Music Competition, BC Festival of the Arts, UBC Concerto Competition, and Burnaby Clef Concerto Competition. Mr. Ho made his orchestral debut at the age of fourteen, and has served as concertmaster of the Vancouver Metropolitan Orchestra and violinist with the Vancouver Symphony Orchestra.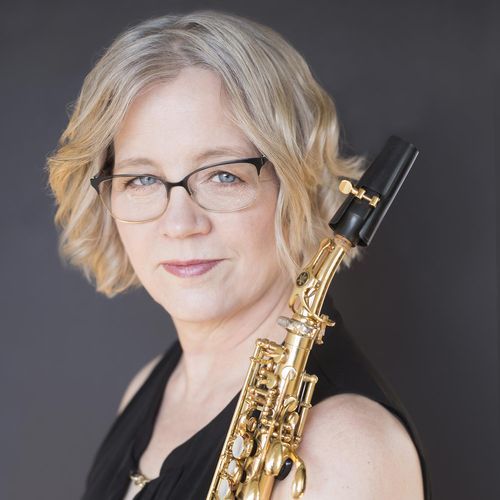 Julia Nolan
saxophone
In May 2020, Julia Nolan recorded Luminous Blue, an unaccompanied piece for alto saxophone by Jeffrey Ryan. In March 2020, Julia Nolan was the featured soloist with Sinfonia performing Stefan Hintersteininger's Saxophone Concerto. As guest soloist with the West Coast Symphony Orchestra tour (2018), Julia presented this concerto in Albania, Montenegro, Kosovo, and Macedonia. In 2016, Julia performed Jeffrey Ryan's concerto Brazen with the Lubbock Symphony and premiered Cool Cut by John Oliver with the Turning Point Ensemble. She recorded with Denis Bedard (2014), the Naden Band of the Royal Canadian Navy (2015) performing Robert Buckley's Prestidigitation, and in 2018, released a cd with Jane Hayes and Joan Blackman (Chromaticity) and another cd with the Saxophilia Saxophone Quartet. She recorded with Alan Matheson's jazz groups on the cd "Intrada" and with the CBC Orchestra as soloist (Tableaux de Provence/Paule Maurice, and two concertos by Fred Stride, and Ian McDougall).

In October 2019, Saxophilia Saxophone Quartet presented the Canadian premiere performance of Nicolas Scherzinger's "Cross Court" with the Acadia University Wind Ensemble.

Julia Nolan teaches saxophone at the University of British Columbia, Kwantlen Polytechnic University, and the Vancouver Symphony Orchestra School of Music. She is an Artist-Clinician for Yamaha, Canada and Rousseau Musical Products.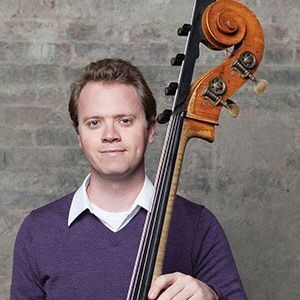 Dylan Palmer
Bass
Originally from Albuquerque, New Mexico, Dylan Palmer joined the Vancouver Symphony Orchestra (VSO) as Principal Double Bass in 2010. Prior to joining the VSO, Dylan was a member of the New World Symphony, in Miami Beach, Florida. Dylan has participated in numerous music festivals including Tanglewood, Pender Harbour Chamber Music, Spoleto (USA), Bellingham Festival of Music, Domaine Forget, Sarasota Music Festival and is a regular artist with Vetta.
Dylan is also an active music educator. He is adjunct professor of bass at UBC, the head of the bass department at the Vancouver Academy of Music and on faculty at the VSO School of Music. He received his Bachelor of Music degree from the University of North Texas, where he studied with performer and pedagogue Jeff Bradetich.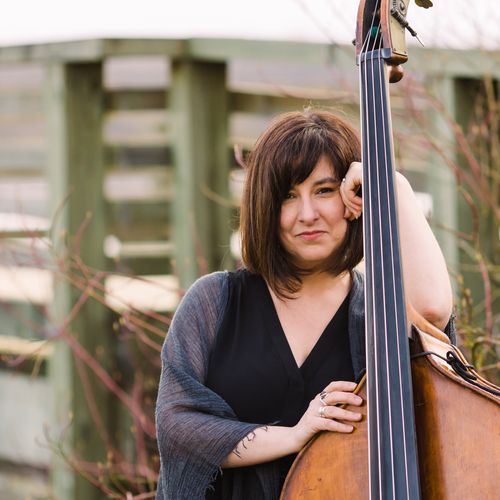 Jodi Proznick
bass
Two time Juno-nominated bassist, composer, producer and educator Jodi Proznick has earned a reputation as one of Canada's finest jazz artists. She has won numerous National Jazz Awards, including Bassist of the Year in '08 and '09. Her group, the Jodi Proznick Quartet, was awarded the Acoustic Group of the Year and Album of the Year in '08 and the Galaxie Rising Star at the Vancouver International Jazz Festival in '04. She has been a guest artist with the Vancouver Symphony Orchestra, Chor Leoni, Elektra Women's Choir, the Vancouver Chamber Choir, the Vancouver Chinese Music Ensemble and many others and has performed at many major festivals and concert venues throughout North America.
She is currently the Jazz Studies Chair at the VSO School of Music and Artistic Director of the VSO SofM Summer Jazz Workshop.  With her latest critically acclaimed CD Sun Songs (Cellarlive), Jodi was awarded the 2019 Western Canadian Music Jazz Artist of the Year.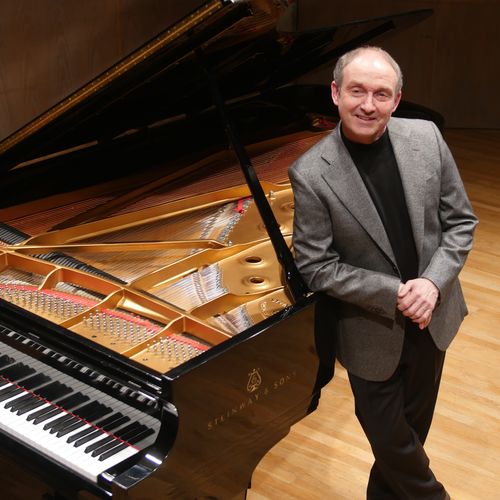 Arthur Rowe
piano
Canadian pianist and Steinway Artist Arthur Rowe is a critically acclaimed recitalist, soloist with orchestra and chamber musician. Following a New York solo recital, The New York Times wrote:" The Canadian pianist Arthur Rowe made an immediate and positive impression...before eight bars had gone by, one knew he was capable of vigor without heaviness, energy without excess of drive. It was first-rate playing: a kind of execution tinglingly alive to the shape and contribution of each phrase". Reviewing a solo recital in London England, The London Times spoke of his "unusual clarity of articulation", and "poetry of expression", and David Burge, writing in The San Diego Tribune said, "Rowe is a marvelous pianist… even when he is pushed to the limit by extreme virtuosic demands... he can concentrate all of his considerable talents on vital matters of phrasing, tone and ensemble".

Arthur Rowe has recorded with various artists for the Crystal, ebs, Innova, GM and Fanfare labels. In 2007, he released an all Schubert recording on the Centaur label (available on iTunes). Fanfare magazine's review says, "Rowe's reading (of the posthumous B flat Sonata) is one of the most beautiful I have heard… The D. 899 Impromptus are equally impressive his purling right-hand runs recall Schnabel's velvety sound… every harmonic change is underscored by a delicate nuance of color change. This kind of expression cannot be taught; it is in the bloodstream and the soul.

A highly respected chamber musician, Mr. Rowe has collaborated with artists and chamber ensembles across North America. Recent and upcoming performances include concerts with the Dover, Rolston and Pacifica and Penderecki Quartets, as well as the complete Beethoven sonatas for violin and piano with Jonathan Crow, Concertmaster of the Toronto Symphony Orchestra. Mr. Rowe has been a guest artist at summer festivals in Blossom, Interlochen, Niagara, Santa Fe and Seattle, as well as in France, New Zealand, and Yugoslavia. In 2004 The Harrington String Quartet joined forces with Arthur Rowe and William Preucil in New York for a performance of the Chausson Concerto for Violin, Piano and String Quartet, which was reviewed by Harris Goldsmith as a "reading that rivaled the benchmark recordings by Franzescatti/ Casadesus/ Pascal, and Heifetz/ Sanroma/ New Arts".

In addition to his performing activities, Arthur Rowe is the Artistic Director of both the Victoria Summer Music Festival, and The Jeffery Concerts in London Ontario.

Having previously held positions at the University of Iowa and the University of Western Ontario, Arthur Rowe is Professor of Piano at the University of Victoria, where he has also served as Acting Director of the School of Music and Acting Associate Dean of Fine Arts.
Zoltan Rozsnyai
cello
Zoltan Rozsnyai was born into a musical family. Both his parents and grandparents were professional musicians. He studied piano and violin, before taking up the cello at the age of six. He joined the Windsor Symphony at 15, then left to attend the University of Toronto two years later.

While in Toronto, he studied with Vladimir Orloff and Daniel Domb. Zoltan also took masterclasses at the Banff School of Fine Arts, studying with Aldo Parisot, Tsuyoshi Tsutsumi, and Janos Starker. He played for many years in the Canadian Opera Company and National Ballet orchestras, as well as performing as soloist and chamber musician throughout Ontario. Zoltan also spent a year in India with his electric cello, traveling and collaborating with musicians. In 1999 he joined the Vancouver Symphony Orchestra, and has been the Assistant Principal cellist since 2001.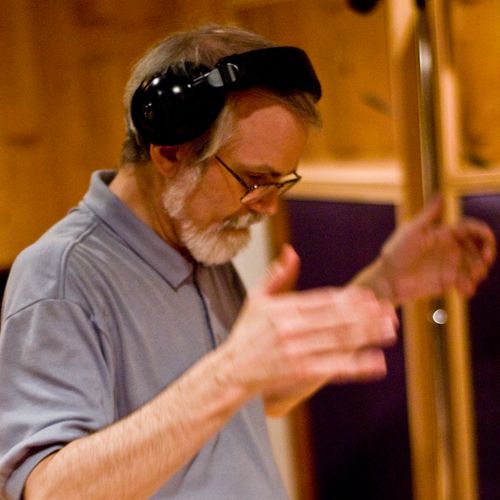 Fred Stride
composer
Fred Stride finds himself writing many forms of music. Although he is principally known for his many compositions and arrangements for jazz ensemble, he has also written countless arrangements for various entertainers and performers for almost every musical setting, from chamber ensembles to big bands, concert bands, theatre orchestras and symphony orchestras. In addition to his many jazz compositions, Fred has also been commissioned to write concert works for the CBC Orchestra, the Vancouver Symphony Orchestra, several Canadian Armed Forces Bands, the Brampton Concert Band, the Pacific Symphonic Wind Ensemble, the University of Victoria Wind Symphony, as well as several elementary and high school concert bands.

Fred is also active as a band leader and guest conductor. He currently leads his own Fred Stride Jazz Orchestra which, besides playing his own work, also performs classic jazz repertoire – such as the Stan Kenton / Johnny Richards Cuban Fire Suite, Duke Ellington and Billy Strayhorn's arrangement of The Nutcracker Suite, Ron Collier's arrangement of Oscar Peterson's Canadiana Suite and Duke Ellington's major opus Black, Brown and Beige. Several of these performances have been recorded and broadcast on CBC radio. The Fred Stride Jazz Orchestra has also recently released the CD Forward Motion (Cellar Live) containing 6 compositions by Fred, including the multi-movement Machina: A Concerto for Jazz Orchestra.

In March of 2007 Fred won the International Jazz Arranging Competition, sponsored by the Center for Jazz Composition, for his arrangement of Michael Brecker's "Peep." Fred Stride is also the winner of the 2008 SOCAN/ IAJE Phil Nimmons Established Composer Award.

As well as his very busy professional career, Fred also finds time to direct a jazz ensemble and teach jazz theory and arranging at the University of British Columbia School of Music. He also works as a clinician, adjudicator and teacher at various music festivals, summer camps and jazz workshops across the country.

Fred Stride is an associate composer of the Canadian Music Centre and a member of the Canadian League of Composers. Many of his jazz compositions are published by Sierra Music Publications.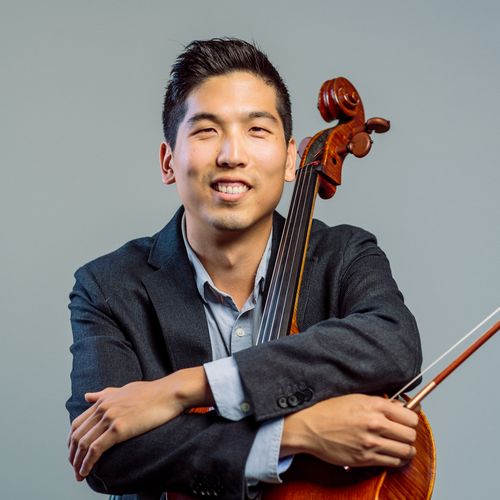 Brian Yoon
Cello
Brian Yoon is currently the Principal Cello of the Victoria Symphony. He has also served as guest principal with the National Arts Centre Orchestra in Ottawa, and more recently the Auckland Philharmonia Orchestra in New Zealand.

Since winning First Prize at the 35th Eckhardt-Gramatté Competition, he has performed for audiences across Canada, presenting works by Bach and Beethoven to George Crumb and Metallica. In 2012, CBC Music featured Brian as "Canada's next cello superstar" with a national broadcast of a recital recorded at the Glenn Gould Studio.

Brian's main teachers include Judith Fraser (Vancouver Academy of Music), Paul Marleyn (University of Ottawa), and Desmond Hoebig (Rice University). He has received support from the BC Arts Council, the Canada Council for the Arts, and the Sylva Gelber Music Foundation. Brian appreciates the generous loans from Dr. Fritz Boehm and the Gail O'Riordan Memorial Fund for the Performing Arts at the Victoria Foundation to purchase the 1905 cello by Gaetano Sgarabotto of Milan.